Get Coaching and Get Going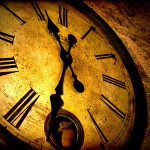 You may think you're too busy to get help or to escape the rut you're in right now.  Creating additional time in your daily schedule in order to figure out how to get out, seems impossible to most of us when we are stuck in our normal time-destructive routines.   Although it may appear that you are too busy to get un-busy, I have created easy to follow formulas for getting unstuck and a complete template that can help you start to create that time, today.
I am available for one on one coaching to help you on your way to a life that is as rich in time as it is in wealth and success.   As a lawyer who escaped to become a fulfilled entrepreneur, I have my own career, experience and success in business to offer to you in a face to face setting.  I am also available for clients worldwide by phone consultation, which is the majority of my consultation practice.
It would be my pleasure to spend up to 30 minutes with you at no cost to evaluate your needs. I will use that time to determine if my services would be a good fit for your needs and to see if you are ready to accelerate career success and  a better balance between work and everything else that matters.
To schedule a free consultation by phone or in person, simply enter your name and email address in the form on our contact page.   It's that simple.