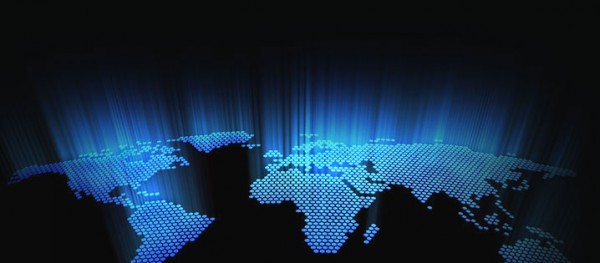 OK, so you've heard about outsourcing and the use of virtual assistants in the Philippines, India, Russia.   Maybe you've debated the outsourcing of jobs overseas during a heated discussion on one side of the issue or another. This is different. I'm talking about creating a job for someone in the Philippines that does not exist in the U.S. and that would not be created in the U.S., no matter what. Bear with me here because I'm going to change your view of this issue.
And this is not just for wacky web entrepreneurs.   I don't care if you're selling real estate, brokering mortgages, working from home, working for yourself or working for the man.   You cannot afford not to do this if you want to make more money for the time you have and have more time to enjoy the money you make.
I am an internet marketer and entrepreneur.  I wear a lot of hats:  Sales, Marketing, CEO.   I do things that other people would think are crazy.  After being a lawyer for over 10 years and making a great living, I started a website about cosmetic surgery.  I sold that company and launched a fitness website.  Now, I sell informational products and services both on and off the internet.
Often, people ask me how I can spin as many plates as I do and the answer is that it's not always that easy.  It comes in waves.  But the trick is to know when you've got too many plates and start handing plates to other people.   Otherwise, you're buried.   The secret to entrepreneurial success is that you can never say "I've got too many plates!"   If you think you can't spin any more plates, then you're doing it wrong.  Get people to spin some for you so that you can pick up new, more profitable and more fun plates.  Are you with me?
OK, so my administrative assistant here in the U.S. is indispensable to me.  She can't be replaced by anyone without her abilities, intelligence, English skills, interpersonal skills, etc.   I could never outsource what she does for my various projects.   But if I had to hire 3 or 4 of her at her rate of pay, I would not really be able to justify the expense of taking on new and experimental projects.   The cost of having several assistants at a U.S. wage scale for personal assistants would mean that I simply would not start other projects.  I would be better off not spending that money and I would certainly not be able to justify my time in doing the experimental tasks needed to launch new businesses.
So, please hold your arguments about outsourcing for someone else who is replacing Americans with jobs here with people overseas who take those jobs.  I'm not doing that.  I'm creating jobs overseas for people who would not otherwise have work.   The jobs I'm having them do are jobs that I would never create here in the US because it would not be financially feasible.
Enter the overseas virtual assistant.   I researched this for over a year in disbelief at the low cost of virtual assistance from overseas.    I bought and read eBooks on the topic, watched countless seminars and recounted my disbelief to friends and neighbors who also didn't believe it.  And then I hired Jessa.
After reviewing the profiles of hundreds of applicants on a Philippines job seeker website (yes, hundreds of men and women with B.A. and B.S. degrees apply every day to work for as little as 10,000 Philippine pesos or a little more than $200 – for the month!), I settled on the skill set and rate of pay for a woman who can build websites, transcribe videos, perform search engine optimization, manage blogs and perform just about any task that you can create a set of instructions for.    And the cost of the work, taking into account the language barrier (which is minimal) is about a 1/5 of the cost here.
In the past 10 days, I have launched 3 websites with 50 pages each to optimize other sites I am working on, had hours of videos transcribed that I needed to reduce to text and sent hundreds of automated emails to people who want my information but that I could not get to on my own time.
The art of delegating tasks to an assistant starts with knowing what it is you have to delegate and knowing how to do that in a way that takes you less time than doing it yourself.  But here is the takeaway.   Typically, there are two obstacles to delegation to an assistant:
1.  I can't afford an assistant
2.  I don't think that anything I am doing can be delegated.
I've just debunked the first argument.   You can have a full time virtual assistant help you with an incredible amount of work, that someone else can do FOR you, for as little as $275 a month.    And on the second point, you're dead wrong.
I used to think that everything I was working on was so complicated that it would just take too much time to explain it to someone else. "What's the use?  I can do it faster myself!"   That kind of thinking will have you doing that (whatever it is) over and over and over when other people (guess who) are out using their spare time boating, volunteering or starting a new business, waiting for an email  from their assistant about what's been completed.  I'm not kidding.
If you don't know how to do this, please email me.   I'll be releasing specific instructions on hiring an assistant in the U.S., the art of delegation, and eventually hiring another assistant (or two, or three) overseas on the heels of my next eBook product but until then, I welcome your email at anytime to info@barefootandrich.com.
Good luck!
John Cummings
——-
P.S.  I have to thank John Jonas for his help.  His websites and information were very helpful to me and I highly recommend them to anyone considering outsourcing.   His website is http://www.jonasblog.com/ and his outsourcing job seeker site (yes, his) is at http://onlinejobs.ph