Get UNSTUCK and Jump Start Your Escape – The Killing Time Vampires e-Course
You already have a copy of Killing Time Vampires. Now it's time to implement that plan. Trust me when I tell you this system works. My own experience is proof.  "Get UNSTUCK" is a 30 day e-course that will walk you through your first 30 days of Killing Time Vampires so you can move on to the really powerful parts of the Barefoot and Rich System.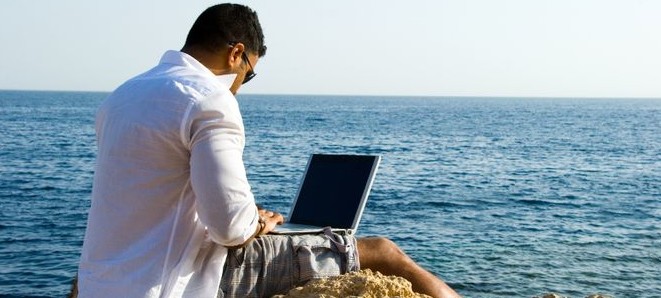 Why Get UNSTUCK?  Are you always checking email? Do you have to bring your phone or your laptop everywhere you go, even when you're on (gasp) vacation?  I did this when I was a lawyer and I continued to do it after I started my first successful web business. Why?  I don't know.  I just didn't know any other way.  Maybe you suffer from some of the same crazy notions that I have long since given up, like:
People need me all day long.
Clients need answers immediately from ME or else they'll be upset.
No one else can possibly handle the things I do all day.
The world will stop turning if I don't answer my email and my phone and provide immediate replies.
I don't do that anymore. Checking email and answering your phone all day long is a perfect way to ensure that you're NOT getting home for dinner and whether you do or don't get home for dinner you WON'T get all of your work done.  Instead, you'll just be on your little hamster wheel tomorrow and do it all over again. And my dirty little secret is that when I stopped answering every email and phone call as they came in, I made MORE money, not less.
Killing Time Vampires is the first part of the Barefoot and Rich System and the goal is to get you UNSTUCK so that you can begin to plan your escape. Sometimes that is easier said than done so I put together a 10 step program to show you HOW to implement the Killing Time Vampires plan over a period of 30 days.
When you purchase "Get UNSTUCK", you will receive 10 separate components of a tutorial, each timed to ensure that you get through each part of the plan with enough time to successfully complete the components. You will also get the emails at a certain time of day to ensure complete success with the program.
The "Get UNSTUCK" course is normally included with my one on one coaching packages but hundreds of readers of my Killing Time Vampires requested a way to start the program before committing to a coaching plan.  To do that, I'm releasing "Get UNSTUCK" as a separate offering for just $37.00 to anyone who already has Killing Time Vampires.
If you're already a coaching client, "Get UNSTUCK" is included in your package. Email me to unlock yours.
To your success,
John Cummings