Feedback About John Cummings and His Training
In the past year, I've had the opportunity to work with hundreds of professionals who are trying to get unstuck and put the internet to work for them in their career, to make more money and to transition to the Barefoot and Rich lifestyle with my "Teaching Millions" methodology.
Here is is just some of the feedback I've received:
To learn more about my Getting Past the Technology Workshop, click here.
———————–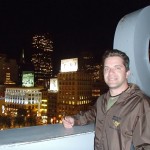 John, I have to say great for you, in fact you just inspired me to call a person I was procrastinating to do. It is great that you are doing this. You doing this already inspired me to take action.
Recieve a big hug from Mexico! – Gustavo Glez
———————–
John, YOU are amazing!!! You really are!! Thank you!!!!
You have inspired me. Your energy and commitment are powerful and WILL catapult you into success.
I needed this!! It has served me. Just you committing to your dream has served me bigtime. I'm going to watch it again JUST to connect with your strength and power. Isn't that something?! I need it. I've been overwhelmed by the gap between where I am and where I want to be, and TONIGHT, I'm taking steps to create my next MP3 series and get MY message out to those who need it!!
Kim D'Eramo, D.O.
Co-Founder/CEO The Thrive Doctors
www.thethrivedoctors.com
—————————–
"John – You rock. No questions, no response needed. Because of you, today I recorded a 25 min audio. It sucked but it was better than I thought. So thank YOU!!" ~ Vikki
—————————–
John, you're fabulous! Thank you for the video. I know you received so many questions, so I appreciate your solutions. And I'm surely interested. Becky
—————————–
John!!
Great job on the video! You inspired me to keep it moving at an even faster pace!!! CHEERS! ~ Emily