Are You Tired of Being An Attorney? Do You Hate Being a Lawyer? Would You Like to Stop Practicing Law and Do Something Else?
Is there a way to escape the law?  You're about to find out.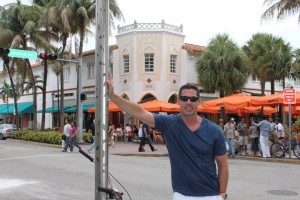 Hi! My name is John Cummings and I am a lawyer. Actually, I am a recovering lawyer. Although I practiced actively as an attorney in New Jersey and New York for over 10 years, I now spend very little of my time practicing law. Instead, I've spent the last 12 years building wealth and fine tuning how to do that with less and less effort every day.
I don't hate being a lawyer. There are a lot of things I've loved about being a lawyer and I actually sat for the bar in Florida so I could practice here when I want to. But I much prefer enjoying my new life in Florida after escaping my full time law practice.
Now, I work about 4 hours a day and my biggest passion is helping other lawyers, like you, escape the practice of law!
And before I tell you about how I do that, I want you to know that I didn't move into a trailer in the woods to have extra time. After leaving my practice, I actually tripled my income in about 12 months.  I live in a very nice home in Palm Beach County Florida and drive very nice cars. My new lifestyle has given me the money and more importantly, the time, to take my family on trips to Europe during the summer months and on ski trips each year. And while I am on those trips, I continue to earn money every hour of every day.
One thing I never got to do when I was practicing full time was play golf or enjoy boating with my family. Now I do, routinely, on weekday afternoons, while my friends and colleagues are at their desks.
But this is not a get rich quick story. I know I'm talking to fellow colleagues in the law practice and I would not want to insult your intelligence. Like many of you, I fought hard in a tough job market to get a job at a top law firm. Then, I opened my own firm and later, took a lot of risks to leave the practice of law. Like many of you reading this, I left with a large student loan debt still looming and with dozens of friends and family questioning my sanity. "You want to do what? Why would you go through all of that school and take the bar and then leave all of that behind?" If you've even whispered about the possibility of "getting out", you've heard similar reactions, I am sure.
It took me 12 years to learn, test and prove the concepts now contained in the Barefoot and Rich System which is guaranteed to help any professional, especially lawyers, make an escape that includes plenty of money, and plenty of time. Except that now that it's written, it doesn't take 12 years to implement. YOU can start this process in less than 30 days and be completely OUT of your law practice in less than a year if that is your goal and if you stick to this system.
What you'll learn in my system and particularly in my first module of the system, is that pursuing money is the mistake we all make. By pursuing money, we end up with no time, whether we find the money or not.  But if you pursue time, you will achieve time AND you will achieve wealth – more than you imagined.
So to spare you the trouble of figuring all of this out, I've written the Barefoot and Rich System. Whether you're looking to get out of the practice immediately and start something else or you just want to enjoy your money and your time, my system will put you on the road to your goal in under a month.
The best part is that starting the system is FREE and I don't want anything from you other than for you to try the first module of my system, "Killing Time Vampires."  I guarantee that once you do, you'll never see your day, your schedule, your career or your life, the same way again. Instead, you'll see that in every day, you have at least one hour that you didn't know existed. And by the end of two or three weeks, you'll leverage the extra margin in that extra hour to create another hour of time.  Once you do that, the magic happens.
I look forward to talking with you and helping you get all of the time you need to enjoy the money you're working so hard to earn. In other words, barefoot AND rich.